A glimpse of the future while keeping your feet on the ground.
Because even the most innovative ideas are incubated in a "building site".
In this case the ideas are those of STMicroelectronics, a global leader in semiconductors with customers in all areas of electronics applications.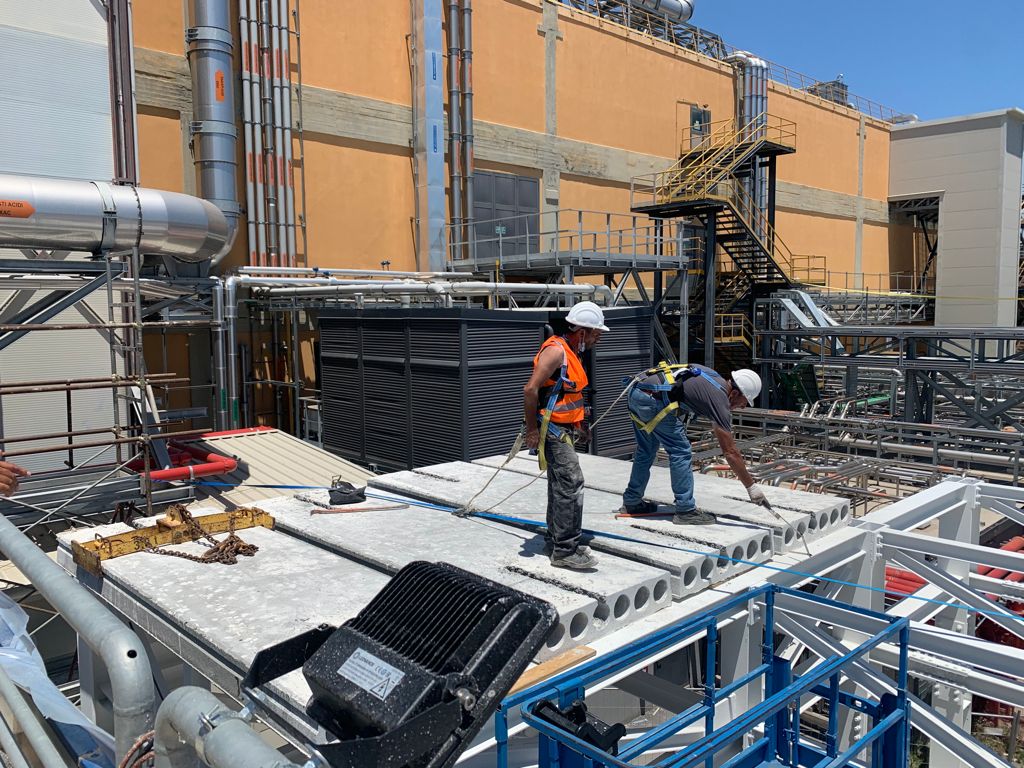 The construction of the M12 building, a 600 m2 facility where components for the automotive sector with electric traction will be produced, has been entrusted to Meridionale Impianti S.p.A., for whom we are carrying out the structures and building work.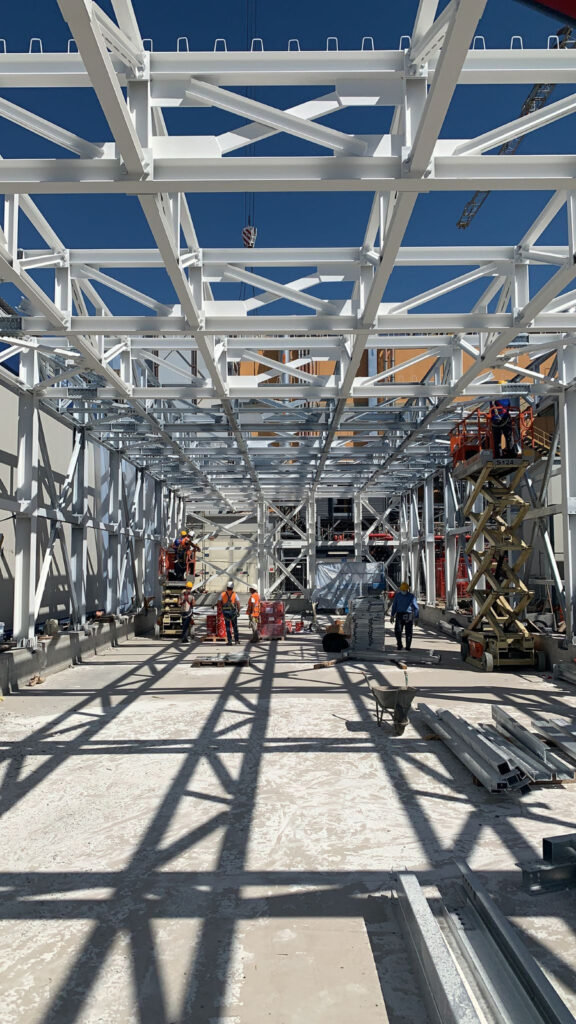 This project involves an area within the historical site of the STMicroelectronics headquarters in Catania, in the Etna industrial area.
After an initial phase of land reclamation and the construction of the foundation structure, the work currently involves the completion of the pre-compressed reinforced concrete roof.